One of our users asked that "I am trying to find a person who is on Pinterest; what can I do?". And here we are, answering this question. Finding someone on Pinterest is not a difficult task. Of course, it would help if you usually had their username. But If you don't, you will learn in this article how to search for their name on Pinterest to find their user account very quickly.
Find a person who is on Pinterest with these simple steps
In recent years, Pinterest has been one of the healthiest and most popular social networks. This platform, suitable for publishing all kinds of video and photo content, is also a place for people to gather. Now, if you want to find a person on Pinterest, you must either have the party's username or follow the steps below.
1. Open the Pinterest application and log in to your account.
۲. Click the search icon at the top of the screen.
3. Type the name of the person you are looking for.
4. Select "People" from the list of options next to the search box, which shows "All Pins" by default.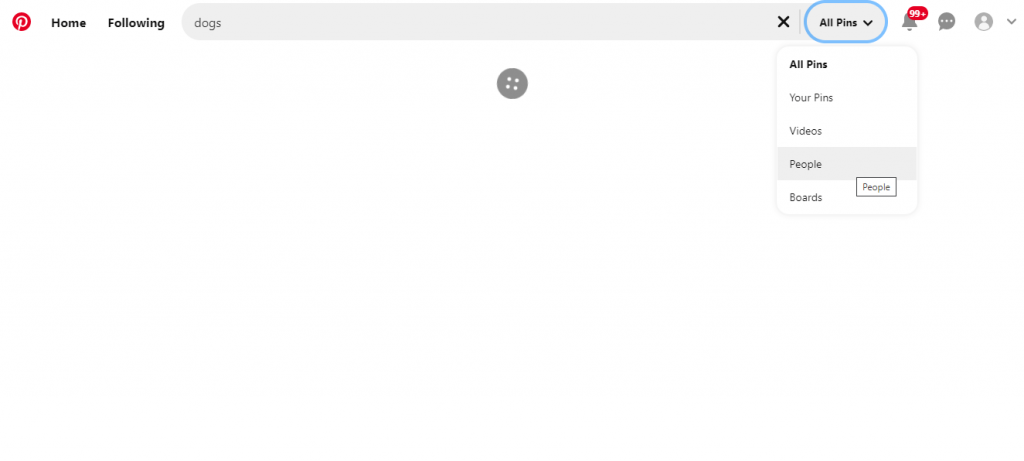 You will now be presented with a list of users whose names match what you are looking for. If you see the profile of the person you are looking for in this list, click the Follow button to become one of his followers. If you have any questions during these steps, you can ask in the comments section to answer you as soon as possible.
While browsing Pinterest, if you see a video or photo that you want to save on your device, you can use PokoPin. Using this web app is very simple. First, copy the pin URL you want and then paste it into the PokoPin search box. This tool is both free and very fast. You also do not need to install any application to use it. We suggest you try it now and bookmark it in your browser bookmarks.